Butts in Seats: How Marketers Can Shift From Physical to Virtual Events Successfully
On-Demand Webinar
One of the biggest challenges marketers face because of COVID-19 is the need to rapidly shift from physical, in-person events to virtual events and conferences. Using Behavioral Science (the study of how people really make decisions), we've created a framework marketers can follow to successfully attract people to their digital events, engage them during the virtual event and follow up post event.
In this live webinar we cover:
How you can leverage Behavioral Science to get "Butts in Seats" for your virtual events.
How to fill the gap that conferences and in-person events have created for lead generation and brand awareness.
How to rethink your typical event engagement strategy to keep attendees engaged during and after the event.
Which Behavioral Science principles you should use to garner interest in your event and which you can infuse into the event itself.
Q&A with the audience.
Speakers: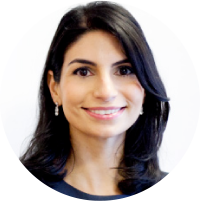 Shirin Oreizy
Founder & CEO
at Next Step