The Psychology of Now: What it Means to Marketing Today
On-Demand Webinar
In today's landscape of economic uncertainty, marketers have had to shift their strategies to fulfill the psychological needs of their customers. Have you adapted your approach to meet your audience's need for structure, connection, and positive emotions?
Joined by Dr. Troy Campbell, we will deep dive into the framework he's developed that covers how to address these psychological needs, what he calls "The Psychology of Now," and how Behavioral Science, the study of how humans really make decisions, can help you infuse it into your marketing and growth initiatives. We'll share success stories of how Dr. Campbell applied this concept in his work with Netflix, Disney, Uber, Nike and more.
In this webinar we cover:
What is the "Psychology of Now", and how to recognize the three needs in your target audience
Need For Structure: How to build clarity and certainty, avoid solution aversion, and customer experience
Need For Connection: How to start with care, and leverage social community cues
Need For Positive Emotions: How to make clients feel good about themselves, provide bursts of joy, and general calm
Q&A with the audience.
Speakers: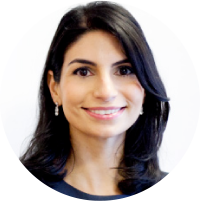 Shirin Oreizy
Founder & CEO
@ Next Step
Troy Campbell, PhD
Behavioral Scientist