HOW TO
Behavioral Science Interventions that Can Help Drive Enrollment in Education
Psychology of Color. Making your brand evoke emotions among buyers.

When we designed the site for Henley Putnam, an online university that caters to former military and law enforcement, we carefully considered the impact that color has on their audience.

Introduce Blue

color of trust, strength and loyalty.
favored by both men and women.

Red for Accents

Red increases heart rate and creates urgency.
Only as small accents and for Call To Action.

White for backgrounds

Creates a sense of spaciousness, freedom.
Allows user to easily see important content.

Text message intervention: ensuring that students complete enrollment.

Each fall, 20-30% low income students who have already been accepted to college don't matriculate because they didn't register in time.

Sending students and parents personalized text message reminders about key tasks related to college matriculation, such as completing financial aid paperwork, has been found to increase first-year enrollment.

Critical to making this intervention work:

delivering these texts at times when students can take action
providing them with an easy way to seek further assistance




Keep language clear and simple

When crafting the messaging for East Side Union High School's job training program, we used familiar phrasing and clear language. By eliminating complex wording, we helped students imagine how they'd benefit from signing up for these programs. We literally chose each word with a very specific demographic in mind. It's not just polite, it's scientific: research repeatedly shows that it's easier for people to make a gut decision when there's less mental work.

Engineering Academy: Before (little Cognitive Fluency)

Highlights a strong academic core curriculum that integrates the theoretical principles of science and mathematics with the practical applications of industrial technology. Features exploratory topics in architectural, mechanical, electrical, structural, and civil engineering. Students also learn BIM design using Autodesk software and other 3D modeling software.

Engineering Academy: After (enhanced Cognitive Fluency)

Turn engineering theory into practice at Yerba Buena's Engineering Academy. We'll help you bring complex ideas to life while you learn engineering basics needed for various careers and college degrees within aerospace, computer science and engineering.
Results: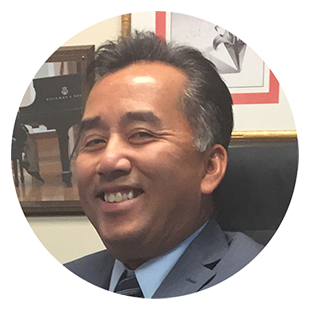 "At Magnet Night we saw a lot more interest and lot less blank stares. Unlike at previous events, the students weren't confused about the programs. It was great to see them getting excited about their future."
Tim Nguyen, Director of Career Services, East Side Union High School District